Do Life. The Here and Now Project's mission is to connect and empower the paralysis community in the Pacific Northwest. Through private support groups, community activities, and larger annual gatherings, we have built a fellowship who encourage and inspire each other to "Do Life" ​ in the ​here and now.
Info on donating: https://www.hereandnowproject.org/donate
Chico Project S.A.V.E. (Salvage All Valuable Equipment) collects, then re-distributes, quality recycled medical and dental equipment and supplies locally and worldwide to help people receive needed care that otherwise might not. Open to the public every Tuesday morning from 9 a.m. to noon. Located at 1100 Marauder St, Chico, CA, 95973.
Info on donating: http://chicoprojectsave.weebly.com/contactdonate.html
The Birth Injury Justice Center at childbirthinjuries.com was founded in 2003 by a team of legal professionals with firsthand experience in taking action against the horrible consequences of medical negligence. We are devoted to educating families who have a child diagnosed with a birth injury or may be showing signs of a birth injury.
Triumph Foundation's mission is to help children, adults, and Veterans with spinal cord injury/disorder to triumph over their disability and to inspire them to keep moving forward with their lives by pushing themselves to get better every day.
A non-profit organization whose mission is to promote outdoor accessibility, further the availability of accessible technology, and encourage support services for those with mobility impairment.
The purpose of USA-AWSWS is to organize, promote and direct water skiing for individuals with disabilities from "Learn to Ski" clinics to international competitions. Members of USA-AWSWS and their local water ski clubs hold clinics throughout the nation. USA-WSWS sanctions the Water Skiers with Disabilities Water Ski National Championships every Fall. Typically held in conjunction with the Nationals, every other year, on even-numbered years, USA-AWSWS coordinates the U.S. Disabled Water Ski Team Trials. USA-AWSWS selects the 14-member U.S. Disabled Water Ski Team on the basis of performances at Nationals to represent the United States at the biannual World Championships the following year.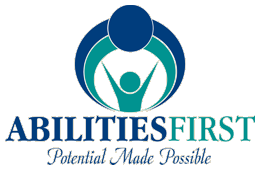 Founded in 1958, Abilities First is a non-profit organization located in Middletown, Ohio, that serves children with a wide range of developmental disabilities including cerebral palsy, Autism Spectrum Disorder, Down syndrome, learning disabilities, language and cognitive impairments.
Ability First Sports is designed to provide year-round instructional & recreational sports opportunities to youth with physical disabilities. The nationally-renown sports organization offers first-class coaching to youth between the ages of 8-17 in multiple wheelchair athletics including basketball, rugby, water skiing, tennis, hand-cycling, swimming, and WCMX.
Since 1960, the Work Training Center has been providing training and jobs to adults with developmental disabilities. The Work Training Center is proud to support our clients in their goals to lead more independent lives. For the individuals served in our day programs, achieving increased independence, enjoying community integration opportunities, and participating in paid work are important objectives. Although a portion of our funding is provided through state funding, financial support from individuals and businesses is important in helping us maintain our high level of services.

Children's Wish Foundation International is dedicated to bringing joy and happiness to children with life-threatening illness around the world. This dedication has created memorable experiences for children and families in 53 countries.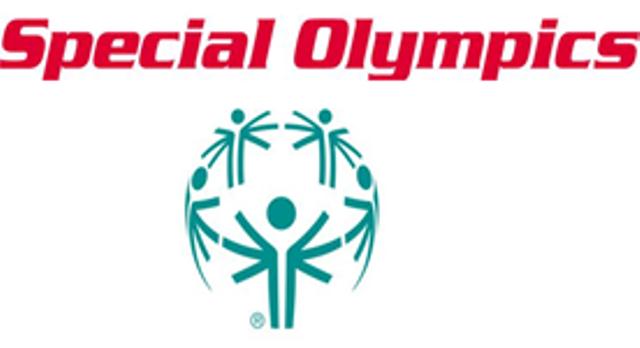 Special Olympics transforms lives through the joy of sport, every day, everywhere. They are the world's largest sports organization for people with intellectual disabilities: with nearly 4 million athletes in more than 170 countries — and millions more volunteers and supporters.

On January 29, 2011, James "Woody" Beckham was seriously injured during a tackle while playing rugby for Florida Atlantic University in a game against the University of Miami. Woody, then just 22 sustained a complete cervical spinal cord injury that rendered him paralyzed from the chest down.
The Miami-based Beckham family formed the Woody Foundation, Inc., soon after the accident to giveaway free Woody Packs, increase awareness and raise funds for paralysis and other disabilities
The Woody Foundation Woody Pack
Diestco's "Unbreakable" Cup holder and Standard Saddle Bag is included in "The Woody Pack"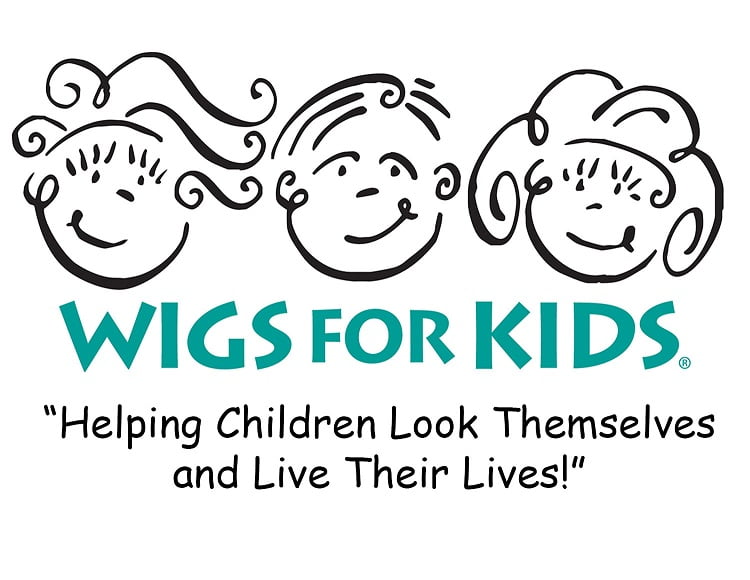 For over 30 years Wigs for Kids has been providing hair replacement systems and support for children who have lost their hair due to medical conditions.  These range from chemotherapy, radiation therapy, Alopecia, Trichotillomania, burns, and other conditions.  We do this at no cost to the children we serve or their families.
The effects of hair loss go deeper than just a change in a child's outward appearance.  Hair loss can erode a child's self-confidence and self-esteem.  It can truly limit them from experiencing life the way children should.  A child's attitude toward treatment and their physical response can be impacted by their emotional state.  Wigs for Kids helps children experiencing hair loss to feel confident with themselves and to feel beautiful inside and out!
The minimum cost of a hair replacement system is $1,800. Each hair replacement system is custom made from human hair allowing the children to feel confident in their everyday activities.
To learn more about Wigs for Kids and how you can get involved and support our mission, visit www.wigsforkids.org.
OUR VISION is to utilize dance as a vehicle to broaden opportunities and resolve issues of exclusion facing children and adults with physical challenges. Wheelchair dancing, with a standing dance partner, helps to mitigate the isolation that many disabled individuals experience each day of their lives.
OUR MISSION at Wheelchair Dancers Organization is to provide inclusive dance classes to all abilities, ages, and all levels of experience. Therefore, developing a community that benefits and empowers the body, mind, and spirit of all.
Wheelchair Dancers Organization (WDO) was founded in 2008. WDO became a 501(c)3, non-profit in 2010 which offers free social dance classes for the mobility challenged as an opportunity to experience the ultimate joy and empowerment of ballroom, Latin, and Contemporary dance.
If you would like your organization listed on our web site, submit the specifics and we would be glad to list the organization after it has been reviewed. Information we will need: name of organizations, special focus (if any), sponsors, and web site. to submit the information. We reserve the right to exclude or not affiliate with any organization, trade show, club, or camp.
All information is provided by 3rd party and is verified to the best of our abilities. DIESTCO MFG CORP does not guarantee the accuracy of any posted information and is not responsible for any posted content, dates, offers or viewpoints. DIESTCO MFG CORP is merely providing a helpful pathway to desired information.